A Short History of Cheesecake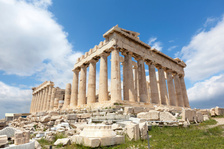 People have been eating cheesecakes for over four thousand years! The first cheesecakes are thought to have been made in Ancient Greece and consisted of wheat flour, pounded cheese and honey. It is known that small cheesecakes were served to athletes during the first Olympic games held in 776 B.C. The oldest written cheesecake recipe is credited to the writer Athenaeus and dates back to 230 AD. These cheesecakes were very different from what we know and love today!


---

After the Roman conquest of Greece, Romans began making cheesecakes, adding their own touches to the recipe. Roman recipes show the addition of eggs to the mixture of flour, pounded cheese and honey. As the Roman Empire expanded, cheesecake was introduced to more parts of the world. By 1000 AD, cheesecakes were a favorite throughout Europe. King Henry VIII ate a sweeter version of it when his cook added sugar to the recipe.


---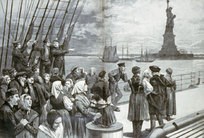 Cheesecake was later introduced to the New World when immigrants came from Europe to America. Cottage cheese was most commonly used in the recipes of those days. Cream cheese wasn't invented until 1872, when New York farmer William Lawrence had a happy accident...he was trying to make Neufchâtel, a lower fat soft cheese, and instead came up with cream cheese. He labeled this new, heavier cheese "Philadelphia".
---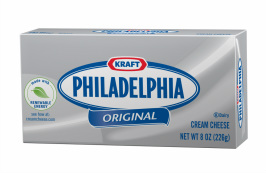 In 1912, James Kraft developed a way to pasteurize cheese and in 1928, Kraft purchased the Philadelphia trademark. Just a year later, Arnold Reuben (father of the Reuben Sandwich) first used cream cheese, rather than cottage cheese, in a cheesecake and served it in his Turf restaurant. It was a huge hit! Cream cheese is now the most widely used cheese for making cheesecakes.

There now, don't you feel smarter already?


Who knows where the future of cheesecakes lies? Hmmm...

---